Comment on End of the Road for King? by Portbhoy.
A wee break from topic, ..
A moving piece from a very brave and great singerChristy Digman, and the equally good Finbar Furey.. this was shown on Friday evening on RTE's late show.
Portbhoy Also Commented
End of the Road for King?
John Clark @ 13.23,
But aren't JD's tweets great fun?
If I didn't know better, I would say it makes the 'Law' look a right a.se, as learned men on both sides so far skirt around the big elephant dung-heap that the Scottish Football Authorities deposited on the 6th Floor at Hampden.
… Hilarious !!!!!
---
End of the Road for King?
A good piece from J.F. 20 mins ago, …
http://thecelticblog.com/2017/01/blogs/celtic-fans-can-counter-media-lies-only-celtic-can-stop-them-outright/
---
Recent Comments by Portbhoy
It Is Better To Offer No Excuse Than A Bad One
Great post JC., …
---
Who Is Conning Whom?
An update on last weeks big race, the Epsom troll Derby,
The only "runner" EB a fooly, ehh, I mean a filly, by DeNial, out of Steerpike, was disqualified in this walkover for going completely in the wrong direction and had to pull up. Eb's jockey Nial Walker said "I was told EB knew the way"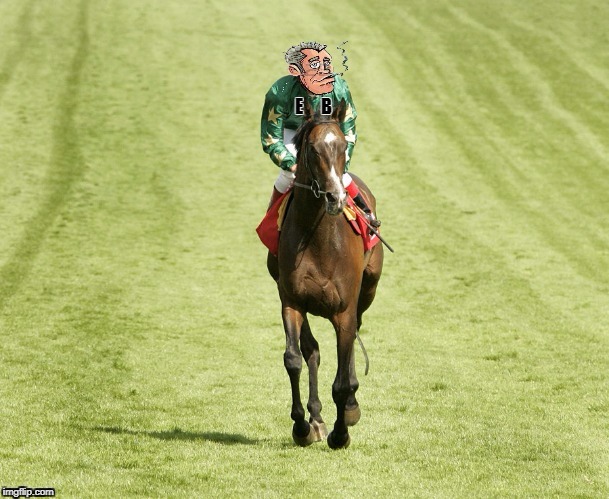 ---
Who Is Conning Whom?
Ernest/Nial /steery,
you seem to talk a lot about Diouf , .have you met him ?
---
Who Is Conning Whom?
A wee bit late, but ……
http://www.bbc.co.uk/sport/scotland/42176342
---
Who Is Conning Whom?
Ernest, how do you find the time for all this trolling ????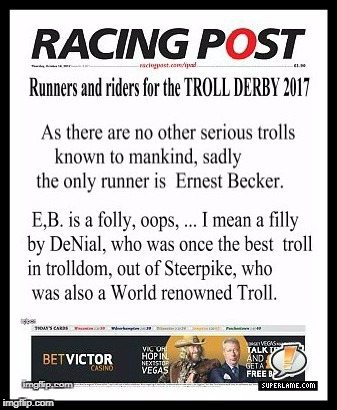 ---